Wedding Memories At BC3!
Looking for a wedding venue in a gorgeous, natural setting?
Having trouble finding a great outdoor venue?
We offer the rustic country club for weddings, receptions, and other events set in the heart of the natural beauty of Brown County. The 100-acre grounds, including 2 ponds and native forests, ample parking, and proximity to Nashville make it ideal for large outdoor events of all kinds.
Contact
us to set schedule a tour - we'd love to show you around!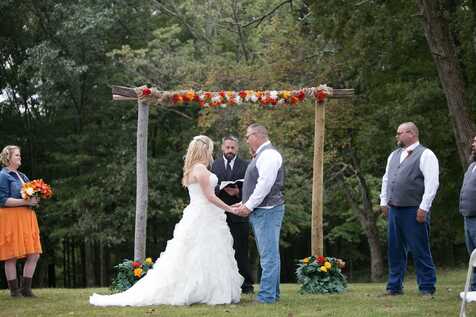 At this time, we offer an introductory price for outdoor events @ $2500/day. Here's what that includes:
Unique Brown County scenery – this truly rustic, country setting features sculpted lawns and ponds of the old golf course, natural hardwood forests and abundant wildlife.
Use of renovated clubhouse including bar, dining rooms, Bride's room, and restrooms.
Up to 200 people total. Larger parties are welcome at additional cost
3 miles or 7 minutes from downtown Nashville on paved Brown County roads
Ample parking space
On-site Event Manager
Signage for your event
Two hour rehearsal time
Tables, chairs, and linen
Tent, if needed, for outdoor event
Electricity
Bonfire (upon request)
Trash receptacles and removal
Ladders for additional decorating












For more information , please see our FAQ page, or Contact Us.
---